Sunday, March 16, 2008, 8pm, 2008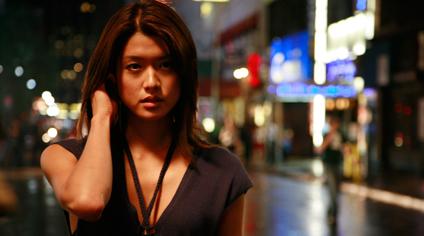 We're planning an after party for Michael Kang's WEST 32ND, starring John Cho, Grace Park and Jun Kim. WEST 32ND is the Centerpiece Presentation at the 2008 San Francisco International Asian American Film Festival. Click here to learn more about how to see the movie:
filmguide.festival.asianamericanmedia.org/tixSYS/2008/filmguide/eventnote.php?notepg=1&EventNumber=1120
Brought to you by
hapihour.org
, MANJA, APA|FIVE
From the festival website:
Korean American filmmaker Michael Kang won SFIAAFF's Best Narrative Feature Award in 2005 with The Motel. He returns to the Festival with an accomplished second feature, West 32nd, a sleek and stylish Koreatown noir set in the underbelly of New York. The film marks the first foray into American production for CJ Entertainment, Korea's largest entertainment company, and represents an exciting cross-cultural venture to bridge Asian and American filmmaking.
John Cho (Better Luck Tomorrow, SFIAAFF '02; Harold and Kumar Go to White Castle) plays John Kim, a young and ambitious lawyer with little connection to the Korean community. But when he takes on a pro bono case to free a teenager charged with the murder of a Koreatown "room salon" manager, he finds himself attracted first to the boy's beautiful sister Lila (Grace Park, Battlestar Galactica), and then to the seductive Korean underworld tucked deep within Manhattan. There he meets the charismatic gangster Mike Juhn (arresting newcomer Jun Kim), an equally ambitious man now in charge of the murdered manager's club. Mike takes John under his wing and guides him through the "room salon" culture of scotch and hostesses, but soon the murder case intersects with gang politics, forcing them to question their allegiances, temptations and how far they're willing to go for success.
With producer Teddy Zee (Saving Face, SFIAAFF '05; Hitch) adding to CJ Entertainment's Korean-industry know-how, West 32nd has the look and feel of the most polished crime dramas from both Hollywood and Korea, and even features a cameo by Korean star Jun Ho Jeong (Marrying the Mafia). But director Kang parlays this genre into a more personal exploration of the complex relationship that Korean Americans have with Korean culture. John and Mike hail from two different worlds, but beneath their drive to succeed is the yearning to find a place in society. Just as Scorsese and Coppola did for Italian Americans, Kang illuminates the immigrant-gangster milieu of New York with both panache and insight.
- Taro Goto
for more visit http://filmguide.festival.asianamericanmedia.org/tixSYS/2008/filmguide/eventnote.php?notepg=1&EventNumber=1120