Saturday, July 16, 2011 - Sunday, July 17, 2011, 3pm, 2011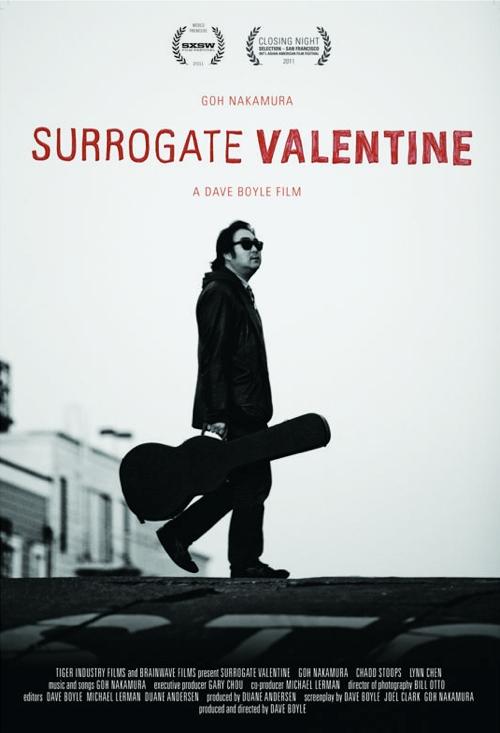 SURROGATE VALENTINE returns to San Francisco for a weekend run at the Roxie Theater.
Shows at 3pm, 5pm, 7pm and 9pm on Saturday, July 16 & Sunday, July 17
Live music by Goh Nakamura before both evening shows on Sunday, July 17!
Q&A with Director Dave Boyle after all evening shows!
San Francisco musician Goh Nakamura (playing himself) is barely scraping by playing live gigs and teaching guitar. So when a filmmaker friend asks him to teach guitar lessons to TV star Danny Turner (Chadd Stoops) for his upcoming movie role, Goh jumps at the chance. While on tour together, things get complicated when Goh's high school flame Rachel (Lynn Chen) shows up. Dir: Dave Boyle. Starring Goh Nakamura, Chadd Stoops and Lynn Chen. USA. 2011. 74 mins.
This film is awesome. You should all go see it.
More info at
the Surrogate Valentine Official Website.
for more visit http://roxie.com/events/details.cfm?eventid=AF867142-1143-DBB3-C6745AAA5A5F6AE0